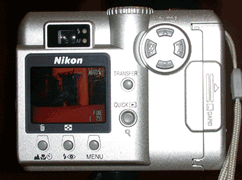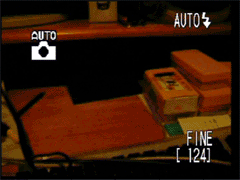 Menu operation demonstration: Restore Size to FULL
To call up the menus, press the Menu button (flashing in the image on the left) and then use the Multiselector buttons to navigate and make choices.
Many aspects of the CoolPix 775's operation can be can be modified in the menus. Refer to the Nikon Guide to Digital Photography with the CoolPix 775 for details.